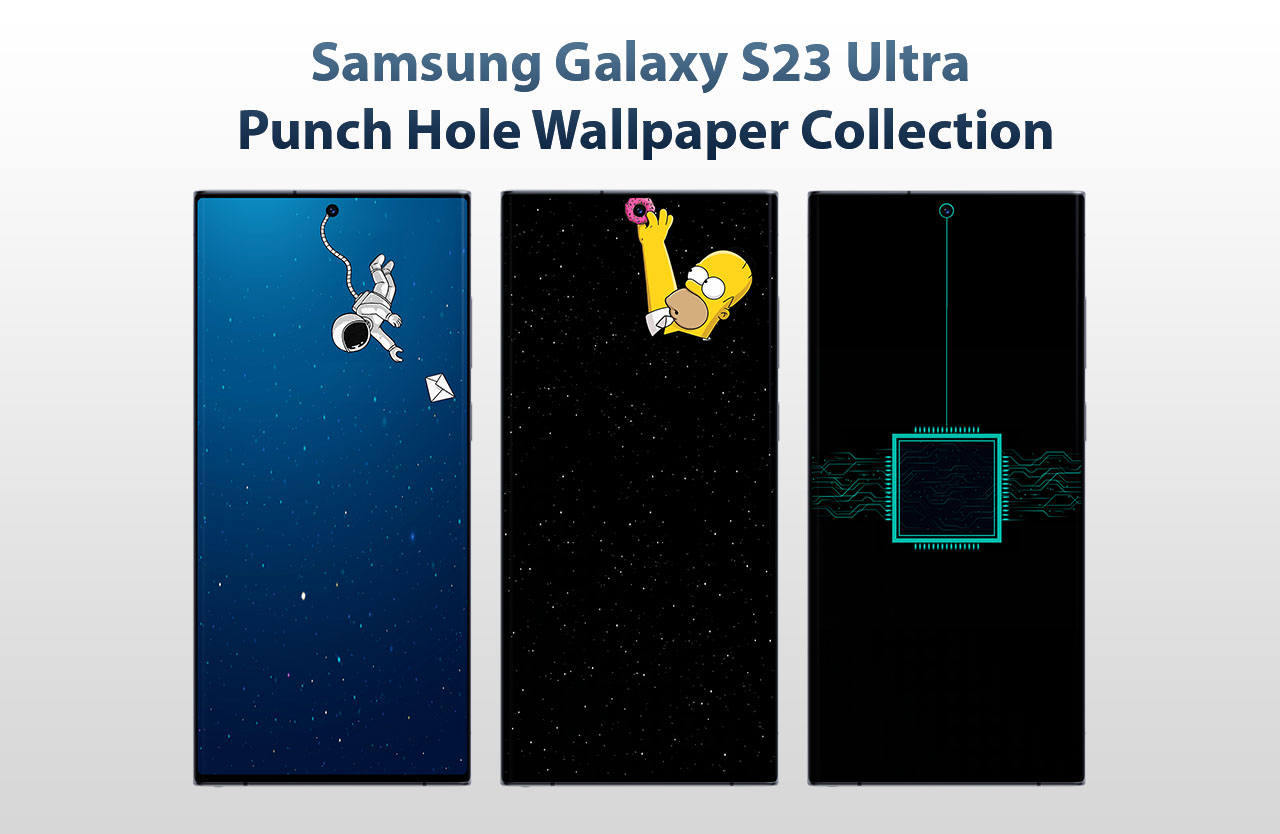 Exclusive Collection of Punch Hole Wallpapers for S23 Ultra
Punch hole wallpapers can cleverly incorporate the front camera cutout into the overall design, punch hole wallpapers have become extremely popular among smartphone users. With the help of these wallpapers, the once-obtrusive punch hole is now a distinctive and eye-catching feature that blends in with the background. You can highlight your individual style and give your Galaxy S23 Ultra a touch of elegance by selecting a gorgeous punch hole wallpaper.

Our S23 Ultra Wallpaper Collection offers a plethora of features that make it stand out from the rest. Here are some of the key features that make this collection a must-have:
⚫High Definition: Each wallpaper in the S23 Ultra Collection is meticulously crafted in high definition, ensuring exceptional clarity and sharpness.
⚫Wide Variety: The collection encompasses various categories, including abstract, nature, minimalist, architectural, and more. This diverse range allows you to find wallpapers that resonate with your preferences.
⚫Resolution Compatibility: The wallpapers are available in different resolutions, making them compatible with a wide range of devices, from smartphones to high-resolution monitors.
⚫Regular Updates: The S23 Ultra Collection is regularly updated with new and captivating wallpapers, ensuring that you always have fresh options to choose from.
About S23 Ultra
The Samsung Galaxy S23 Ultra has a display resolution of 1440×3088 (Quad HD) pixels with punch hole cutout at the top.
Also checkout our Amoled Wallpaper collection.
---